Mark J. Chastang is a veteran hospital administrator with extensive executive leadership experience in complex urban hospitals, academic medical centers and teaching hospitals. He was the Executive Vice President and Chief Operating Office of the Grady Health System in Atlanta; Vice President of Operations and Transplant Services at the University of Chicago Medical Center, and the Executive Director of the University of Toledo Medical Center in Ohio. He previously served as Executive Director of the former DC General Hospital which provided medical care for Saint Elizabeths patients.
A Fellow in the American College of Healthcare Executives (FACHE), Mr. Chastang holds a Master of Public Administration in Health Care Administration from the University of Kansas and a Master of Business Administration from Georgia State University. He received a Bachelor of Arts from Fisk University.
He is married to Linda Chastang and they have two adult children.
Saint Elizabeths Hospital Visitation During COVID-19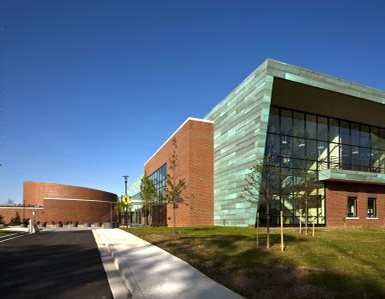 Saint Elizabeths Hospital is the District's public psychiatric facility for individuals with serious and persistent mental illness who need intensive inpatient care to support their recovery. Saint Elizabeths also provides mental health evaluations and care to patients committed by the courts. The Hospital develops a personalized treatment plan to help each patient achieve the highest quality mental health outcomes.
If you will be visiting a patient at Saint Elizabeths, please take note of our
welcome guide
.
Mission
The mission of Saint Elizabeths Hospital is to provide person-centered care that is recovery focused, consumer driven and culturally and linguistically competent.
Vision
We envision a healing environment with dedicated and committed people who provide high quality care that supports recovery and treatment. Saint Elizabeths prides itself on providing the best possible care available. Our team of clinicians and behavioral health support staff are committed to making sure that each person who comes through our doors is treated with respect, dignity, and sensitivity to spiritual and cultural norms and is empowered to be an active partner in recovery. Providing quality behavioral health care and treatment options for individuals with the goal of return and reintegration to the community of his/her choice is a responsibility we take very seriously.
Goals
Our Saint Elizabeth Hospital goals are to strive to provide the highest quality of care, increase patient satisfaction, minimize cost, deliver timely, effective and efficient behavioral health services within the hospital-based setting, provide training and growth opportunities, and empower our staff through shared decision making to be more effective within the areas that each works.
Values
Accountability, Caring, Education, Quality, Recovery, and Respect
Teaching Hospital
Saint Elizabeths Hospital is a teaching hospital with accredited full time residency training programs for psychiatry, psychology, dentistry and chaplaincy and part time training programs that includes medical students, art and dance therapy, nursing students, and social work students.
Psychology Training Programs
The psychology department at Saint Elizabeths Hospital has four training programs. For more information please choose one of the following:
Healing Environment
Saint Elizabeths Hospital is located east of the Anacostia River in Southeast Washington. Its beautiful grounds and historic buildings date back to 1855, and the National Trust for Historic Preservation in 1991 declared the site a National Historic Landmark.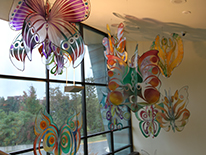 Saint Elizabeths Hospital is located in 450,000 square foot, state-of-the-art facility that incorporates best practices in modern, in patient mental health care with an environmentally sensitive design and sustainable strategies. The building's therapeutic design includes bright and airy living and treatment areas, green spaces off each patient unit, and enclosed courtyards. A 28,000 square-foot green roof is likely the largest on any psychiatric facility in the country. The Hospital campus has been smoke free since August 2007.
Art created by individuals living in the Hospital is featured throughout the new facility and a museum near the main entrance chronicles the Hospital's history as a leader in humane treatment of people with mental illness.
Saint Elizabeths Hospital publishes a Performance Related Information for Staff and Managers
(PRISM)
report that presents monthly data with twelve-month trends on census, basic demographics and selected performance indicators such as unusual incidents, seclusion and restraint usage, and medication variances or adverse drug reactions. The reports are used for quality improvement initiatives by providing critical information about patients and staff performance in delivering timely and effective services.
Hospital Standard Charges
Saint Elizabeths Hospital has an all-inclusive daily rate for all inpatient services. Under unique circumstances, Ancillary and Physician services may be charged separately at the per diem rate listed in the current table below. These circumstances are, but are not limited to patients with limited benefits or who have exhausted all benefits according to their coverage.
Rates are subject to change, generally on an annual basis. Updates will be provided accordingly.
| Description | Charge |
| --- | --- |
| | |
| All Inclusive Per Diem Charge - All Costs | $1,236.00 |
| All Inclusive Per Diem Charge - Excluding Ancillary Costs Permissible Under Inpatient Part B | $1,158.00 |
| Ancillary Services Per Diem Charge | $78.00 |
| | |
| All Inclusive Per Diem Charge - Excluding Physician Costs | $1,172.00 |
| Physician Services Charge | $64.00 |