DBH operates a school based program in public and public charter schools that offers prevention, early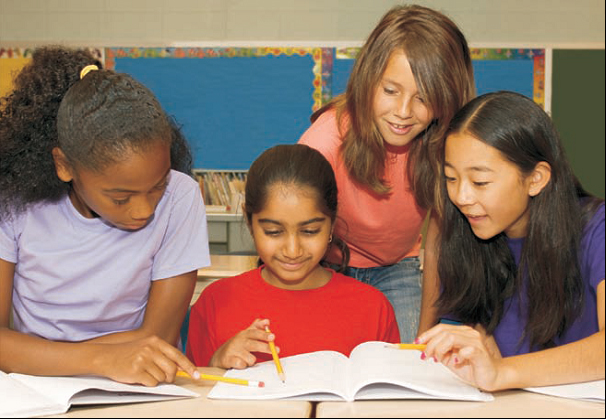 intervention and clinical services to youth and their families. The US Surgeon General reports one in five children and adolescents experience the signs and symptoms of a diagnosable behavioral disorder each year, resulting in significant disruptions of school classrooms, increased truancy, increased risk for alcohol and drug abuse and decreased graduation rates.
Behavioral health clinicians in public schools:
Complement services already offered to students and families
Work within existing support services in the schools to help create a safer and more supportive school climate
Provide supportive services for school teachers and staff. Such services include professional development on a variety of behavioral health topics, classroom management techniques, and case management.
In addition, mental health program clinicians are on hand in the aftermath of traumatic events affecting the school population.
For more information about the School Behavioral Health Program, please contact Meghan Sullivan ([email protected]) contact number (202) 673-4307.
During School Year 2018-2019, DBH began partnerships with Community Based Organizations (CBOs) to implement the District's phased expansion of multi-tiered school based behavioral health services in the District's public and public charter schools. This expansion builds on the multi-tiered school-based behavioral health services that the DBH/School Mental Health Program continues to provide. Additionally, the DC School Behavioral Health Community of Practice (CoP) was launched in September, 2019 to support the comprehensive school behavioral health supports of the District's school behavioral health expansion. The DC CoP engages school professionals and community leaders, alongside clinicians from CBOs who jointly conduct school-based activities and services designed to promote healthy development well-being for all students and their families.
The DC CoP meets monthly face to face and offers additional learning activities (e.g., webinars, trainings, dialogue) around topics selected by the community members (e.g., trauma-informed practices, crisis response and intervention, social and emotional learning, family engagement and more) to build knowledge, support implementation of best practices in school behavioral health and solve problems of practice. The DC Community of Practice (DC CoP) webpages provide a calendar of DC CoP events, various resources, and updated information to support the implementation of best practices in school-based behavioral health.
The DC CoP is supported by DBH, the Center for Health and Health Care in Schools (CHHCS) at the Milken Institute School of Public Health at George Washington University, the District of Columbia Public Schools, the District of Columbia Public Charter Schools, the Office of the State Superintendent of Education, and CRP, Inc.