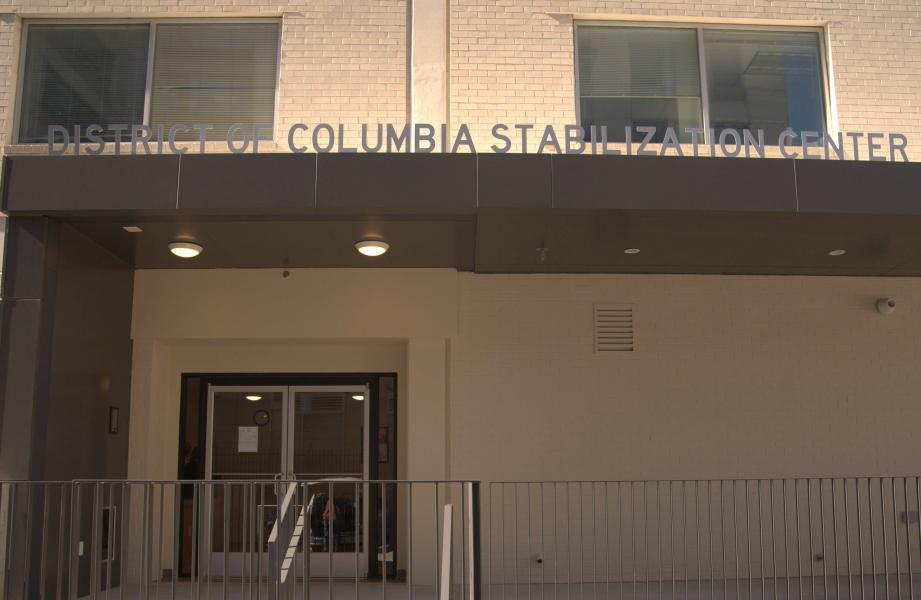 The DC Stabilization Center (DCSC) is a safe place for people experiencing a substance use disorder crisis to get the help they need. Services are provided to those who are 18 years and older and are free of charge with no insurance or residency requirements necessary. The Stabilization Center offers approved medication on the spot which, when combined with counseling, is effective in the treatment of substance and opioid use disorders and the recovery process.

Trained medical staff at the Center will conduct medical screenings, and certified peers will help residents access the support they need such as: housing, transportation, social services, and other supports.

The Stabilization Center is located at 35 K Street NE, Washington, DC 20001, and is open 24 hours a day 7 days a week.

What to Expect When Visiting the Stabilization Center

At any time, a person may visit or be transported to the Center if they require stabilization support. On arrival, the individual will be met by an intake coordinator, will be able to safely secure any personal belongings and clothing in an assigned locker, and will be provided with a medical garment.

Individuals will then be placed in either a recliner or patient bed in a comfortable quiet setting to begin their stabilization process. Services will be provided to address the individuals' immediate personal needs, e.g. food, bathrooms, access to a shower, laundry, and other supports. As they recover, individuals visiting the Stabilization Center will be closely monitored by medical staff and have an opportunity to meet with peer support specialists to be referred to other treatment options.

Peer support specialists onsite offer support and share their personal stories of treatment and recovery. Through shared understanding and respect, peers help people get into treatment, access other needed supports, and stay engaged in the recovery process.

The Stabilization Center can support up to 22 individuals at one time. The Stabilization Center features 16 recliners for people staying up to 23 hours, and 6 patient beds for individuals staying up to 72 hours with acute substance use disorder needs that need to be observed and monitored.

Specialty Care

The Stabilization Center is a safe, specialized, short-term facility that emphasizes patient safety and utilizes harm reduction approaches for people experiencing a substance use disorder crisis in the District. Care provided at the Stabilization Center reduces potential harm associated with intoxication: recovery from an overdose, vehicular accidents, injuries, emergency department visits, or unnecessary interactions with the criminal justice system. If the patient wants to be connected to a higher level of care at discharge from the Center, the patient may be referred to longer-term treatment facilities and provided with resources for sustained recovery.

A multidisciplinary team of licensed clinical staff including: a medical provider (with the ability to prescribe medications, including buprenorphine), registered nurses, medical assistants, licensed clinical social workers, peer recovery specialists, and recovery coaches, will staff the Center to provide a continuum of specialized care.

Access to Long-term Treatment Options

The Stabilization Center serves as a pathway to long-term recovery by providing referrals and placements into long-term treatment options. Individuals also will be connected to ongoing substance use disorder treatment at one of 29 DBH-certified provider locations across DC in all eight wards.

Learn more about DC's Stabilization Center at dcstabilizationcenter.com or by calling (202) 839-3500.