Mental illness affects individuals, families, and communities. Half of all lifetime mental illness begin by age 14, and access to mental health supports early can make the difference now and later in life. The Department of Behavioral Health provides a range of services that include prevention, early identification and evidence-based treatment practices proven to improve a child's daily functioning at school, at home or in the community.
It is estimated that as many as one in five children and adolescents may have a mental health disorder that can be identified and require treatment. Children and adolescents who use alcohol and drugs at an early age are more likely to face problems with substance use as adults. Further, young people suffering from trauma are at a higher risk for drug or alcohol use. Addressing emotional challenges can foster healing and growth while using substances as a coping mechanism can lead to longer-term health issues. When a child is experiencing mental health challenges it impacts their family as well.
Text or call 988 or chat 988lifeline.org for free, confidential support 24/7. If a young person in your life is going through a tough time, remind them that there's always help and hope.

To celebrate Mental Health Awareness Month, DBH and partner organizations are hosting activities that support the mental wellness of children and their families and DC residents.
Take time to check on your mental health. If you or someone you know has concerns, our Mental Health Hotline is available at 1-888-793-4356.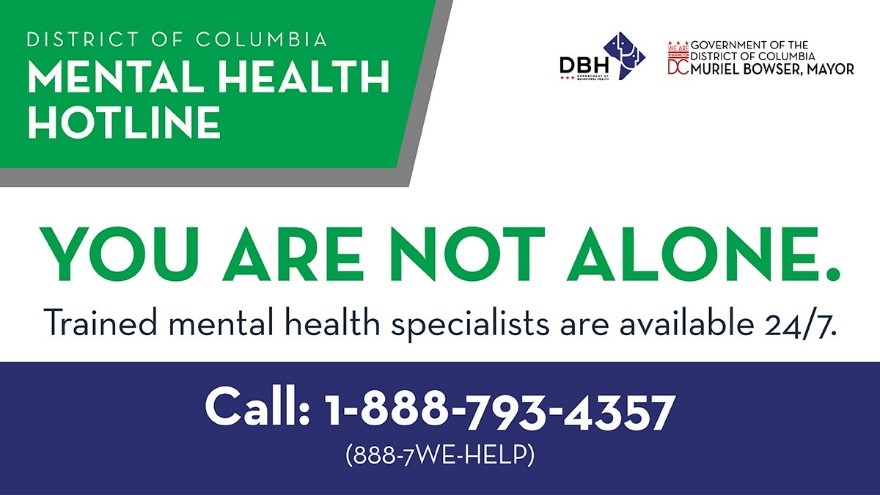 Taking care of yourself is an essential part of your mental health; there is no right or wrong way to practice self-care. Start small and find what works best for you.
If you are worried about your mental health or are worried about someone you know, there are resources and people out there who are willing to help, no matter what your situation is. Talking about mental health helps promote acceptance and encourages people to seek help. Whether we share resources, encourage others to seek help, or simply are there for someone when they need us, we instill hope and can help others to reach out when they need to most. A trained mental health specialist is available to talk anytime.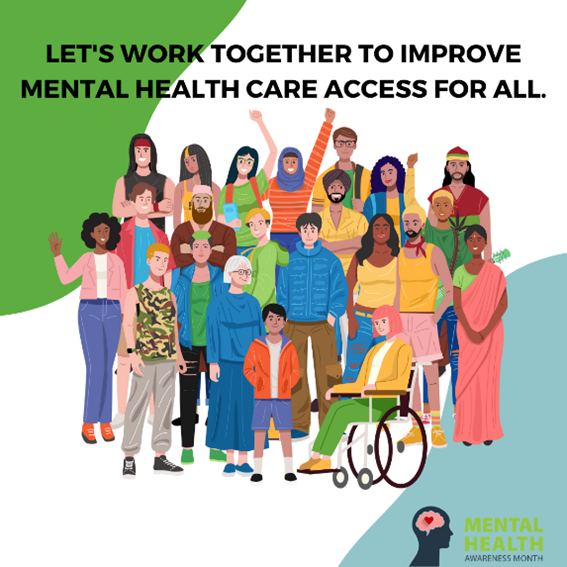 Healthy Teachers: Healthy Teachers, DC is a resource for teachers to talk about managing classroom stressors, self-care and wellness activities and to support each other and their mental health.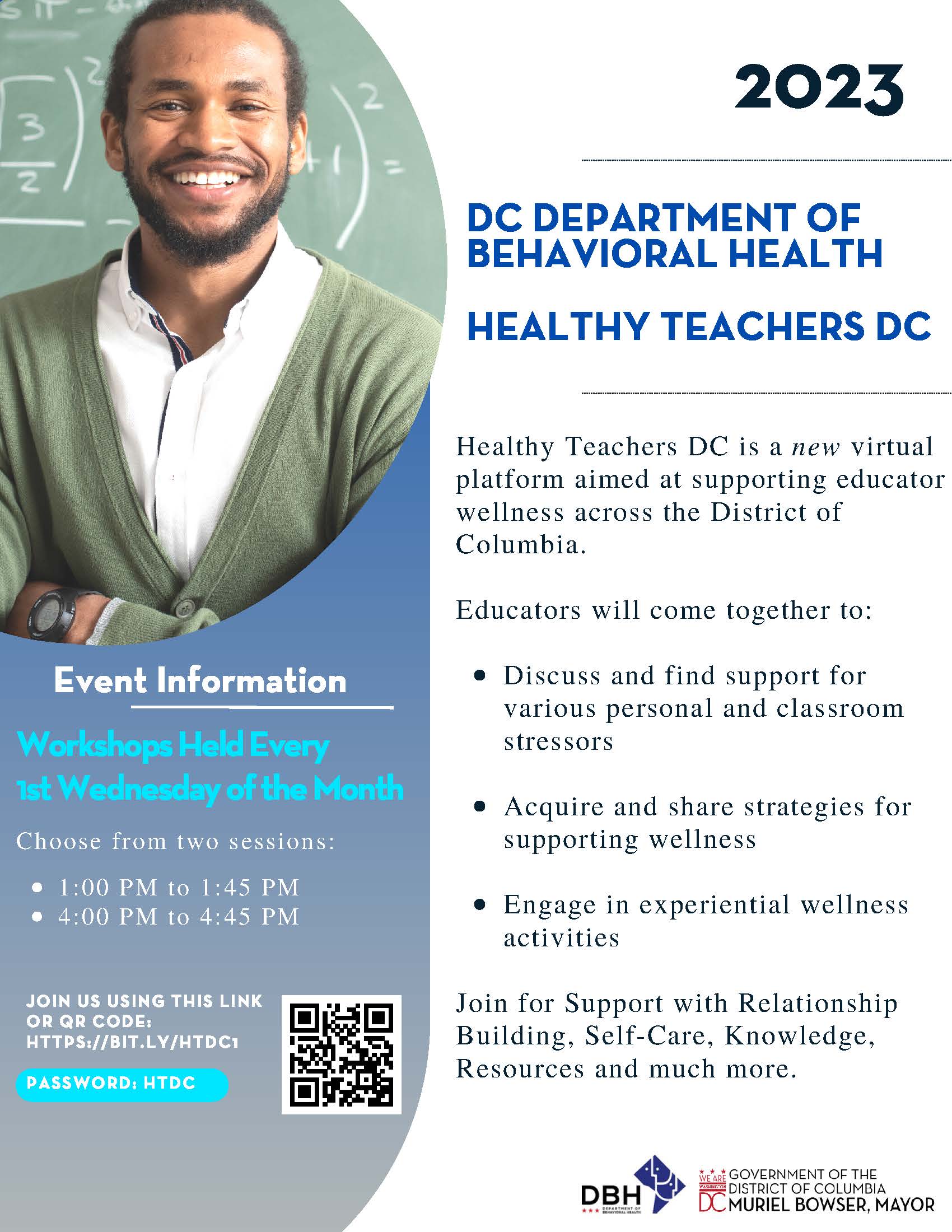 Transitional Aged Youth (TAY) Power Hour: In support of Mental Health Awareness Month, TAY is hosting a three-part discussion on behavioral health topics that affect today's youth and young adults
DC Moves 4 Mental Health: The Child and Family Services DC Family Wellness and DC Educator Wellness programs is hosting a wellness campaign throughout the month. The goal is to encourage participants to engage in various movements activities to support their well-being while destigmatizing mental illness. Participants will commit to trying a wellness activity each day and sharing photos of themselves doing the activities and tag @dbhrecoversdc on Instagram and Facebook and include the hashtag #DCMoves4MentalHealth.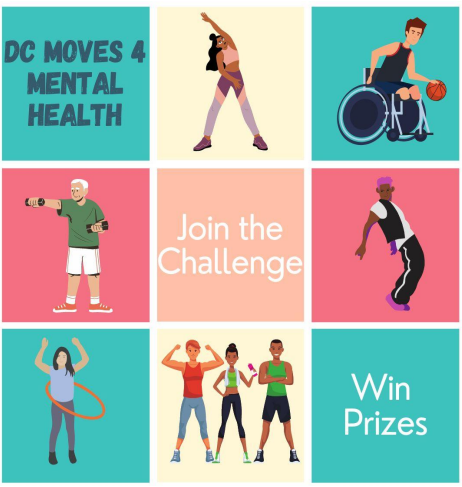 Mental Health Awareness Month Movie Night "Inside Out": The box-office film "Inside Out" illustrates to young people the range of healthy emotions and how to best manage normal feelings of both happiness and sadness—frustration and joy, and more. The film will be shown Sunday, May 21, 2 - 4 pm at Shepherd Park (Juanita E. Thornton) Neighborhood Library https://dclibrary.libnet.info/event/8364378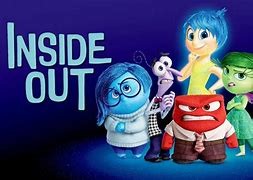 ICYMI:
Ida B. Wells Mental Health Fair: Ida B. Wells hosted a perfect day for their Mental Health Fair, students and adults all enjoyed the music, information, and treats. Even lots of community agencies came out (DC Prevention Center and Mary's Center) in celebration of Mental Health Awareness Month!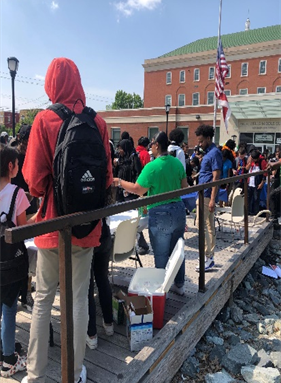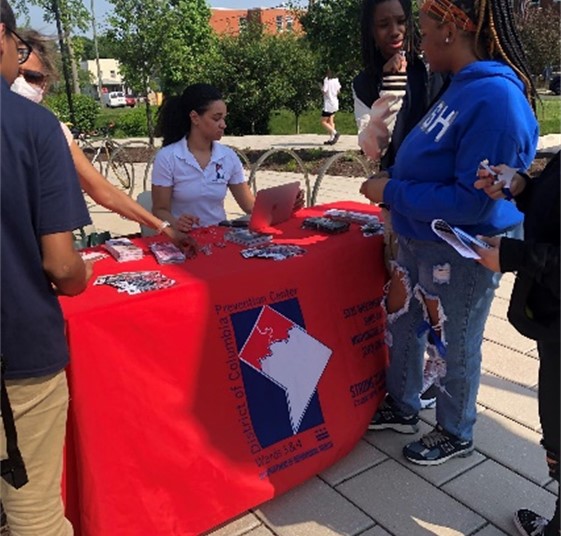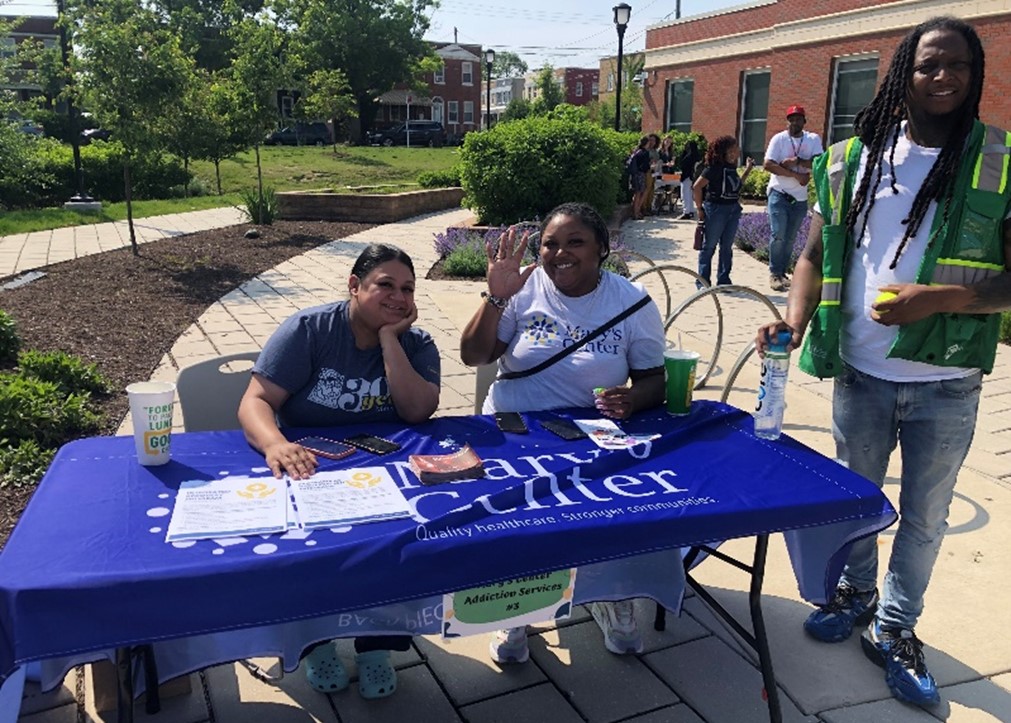 Meaningful Self-Care for the School Professional: Andre Edwards, DBH Clinical Specialist, provided a staff workshop on Meaningful Self-Care for the School Professional in celebration of Mental Health Awareness Month at the Children's Guild.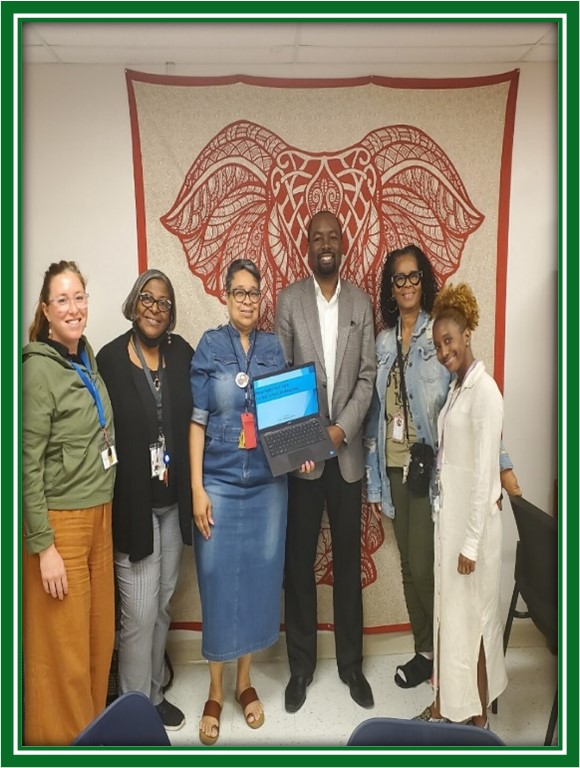 Additional Resources:
National Alliance on Mental Health: Mental Health Awareness Month Resources
National Alliance on Mental Health: District of Columbia Chapter
SAMHSA: Mental Health Awareness Month Resources
Social Media and Mental Health: Resources