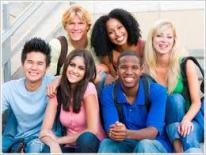 The District of Columbia offers four locations where young people can go to seek help for a drug or alcohol issue. If a young person lives in DC and needs help or just wants to talk to someone about his/her drug or alcohol use, he/she can contact one of the treatment providers which are available through a network of providers.
Through the Adolescent Substance Abuse Treatment Expansion Program (ASTEP), youth may access services directly from the substance abuse treatment provider of his/her choice within the network. In many instances, the providers are near their homes, schools, or jobs.
Youth should know that what is discussed in treatment is strictly confidential!! Insurance is not necessary to seek help. Treatment providers are readily available to help all DC youth who need somewhere or someone to turn to for help.
For more information on accessing adolescent substance abuse treatment services, please see the following:
Frequently Asked Questions
Where do I go to get help?
Youth clients can get help at any of the youth treatment providers in the District of Columbia.
Just call to schedule an appointment with the provider of your choice from the list below:

Federal City Recovery Services (Ward 6)
316 F Street, NE, Suite 118
(202) 710-1850

Hillcrest Children's Center (Ward 4)
244-46 Taylor Street, NW
(202) 232-6100

Latin American Youth Center (Ward 1)
1419 Columbia Rd., NW
(202) 319-2229

Riverside Treatment Center (Ward 8)
2041 MLK, Jr. Ave., SE
(202) 889-3182
(PLEASE NOTE: Youth clients should not report to The ARC for treatment services. They should contact a youth treatment provider directly.)
How do I know if I qualify?
A District of Columbia youth under the age of 21 can get help from any of our youth treatment providers.
Youth clients should bring proof of District of Columbia residency. Contact an ASTEP provider if you have any questions about residency.
All of our youth providers accept DC Medicaid and some accept private insurance. However, no District resident will be denied treatment based upon an inability to pay.
What should I expect once arrive at a treatment facility?
In the first appointment, the youth client will have a conversation with a counselor about why he/she is seeking treatment and what services the client may need.
Once the program, which best suits the youth client needs is determined, the counselor will assist the youth in choosing the specific program he/she would like to attend.
Office Hours:
Monday - Friday 9:00 am - 5:30 pm