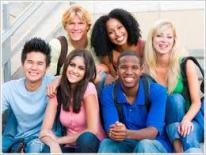 The Department of Behavioral Health offers treatment and support for teens and young people up to age 21 seeking help for drug or alcohol challenges. You can choose from the certified community based providers listed below and call for an appointment. You also can talk to a parent/caregiver, teacher, social worker or friend who can help connect you to one of the providers. A counselor will talk with you about your needs and help choose a program that fits you. If indicated, a counselor also will make a referral to mental health treatment as addiction and mental health challenges often go hand in hand.
Hillcrest Children's Center (Ward 4)
915 Rhode Island Ave., NW
Washington, DC 20001
(202) 232-6100

Latin American Youth Center (Ward 1)
*Assessment and Referral Site
1419 Columbia Road, NW
(202) 319-2229
All information is confidential. No District resident will be denied treatment because of inability to pay.