Children, Youth and Family Services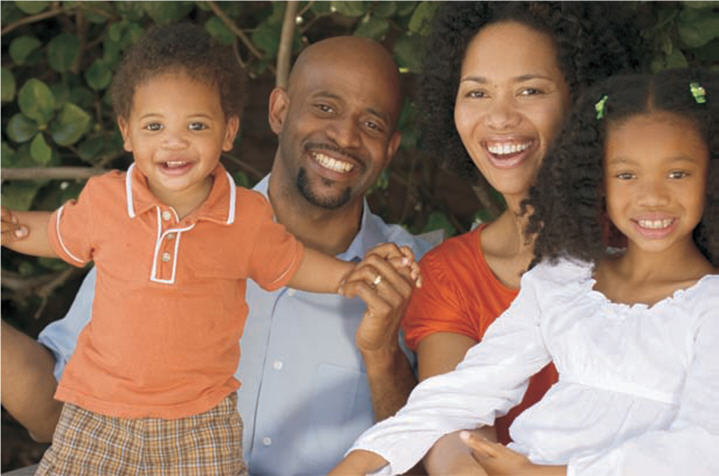 It is estimated that as many as one in five children and adolescents may have a mental health disorder that can be identified and require treatment. Through early intervention and treatment, children and youth with complex emotional and behavioral needs can live happier, healthier and more fulfilling lives.
The Department of Behavioral Health through the Children and Youth Services Division is building a coordinated system of care for children and youth and their families. The Department's Children's Plan outlines specific actions to treat more children and youth, intervene at an earlier age, and to expand community-based services shown to improve functioning in the family, at school and other interactions.
The Children and Youth Services Division is developing an all inclusive system of care for children, adolescents and their families that promotes early identification and prevention, continuity of care, diversion from the juvenile justice system and community alternatives to out-of-home as well as residential placements. It also provides direct school based services, court-ordered assessments, oversight of youth placed in residential treatment centers, and a youth suicide prevention and awareness campaign called, DrugFreeYouthDC.
Our objective is to ensure that children and their families have easy access to a coordinated system of care that is community-based, culturally and linguistically competent, family-driven, and youth-guided, and able to meet their multiple and changing needs.
A broad range of treatment and support services are available, including early childhood intervention programs, evidence-based treatment services, emergency treatment and ongoing services through community based mental health providers. Services include individual, group, and family counseling, diagnostic assessment, medication management, community support and crisis response through an array of intensive home, school and community based services.
To select a community based mental health provider that best meets your needs, please review the list of community based mental health providers or call the ACCESS Helpline at 1-888-793-4357 and talk with a mental health professional who will guide you through the process.
You also can view a Resource Guide which contains information about available services and supports in the District, including housing, employment, legal services, and substance abuse treatment programs for young adults.
Families First
At the heart of the Families First program is a commitment to keeping families together, providing community-based treatments proven to work and preventing children from being placed into out-of-home programs.
Families First brings together a range of family-centered mental health treatment and supports appropriate to different age groups. These Evidence-Based Practices are proven to strengthen family life, meet the needs of the children and youth and families who experience depression, anxiety and acting out behavior in reaction to trauma and violence, and help avoid more complex, long-term challenges. District children, youth and their families (including biological, foster and adoptive families and caregivers) and children and youth who are wards of the District living in Maryland and Virginia are eligible for these specialized treatment programs.
Families First services are provided by qualified designated community-based providers who receive comprehensive training and coaching in treatment models that have demonstrated positive outcomes such as restoring responsible behavior for troubled children, helping family members deal with traumatic histories, and improving family interactions.
DBH is taking the following steps to implement effectively the Evidence-Based Practices identified as appropriate for the District's population of children, youth and families:
Establish the number of children in need of Evidence-Based Practices and develop a plan to meet the capacity;
Monitor utilization and evaluate outcomes of the implementation of each Evidence-Based Practice through the use of a dashboard management system, and
Provide ongoing training and technical support as needed to certified community based mental health providers and other community-based providers.
Early Intervention Programs
Healthy Futures
The Early Childhood Mental Health Consultation Project, known as the Healthy Futures Program, operates in 24 child development centers located throughout the District. Consultation focuses on improving the overall quality of the program and assisting staff to solve a specific issue that affects more than one child, staff member, or family. The Healthy Futures Program offers child and family-centered consultation services to care providers and family members that build their skills and capacity to:
Promote social emotional development
Prevent escalation of challenging behaviors
Increase appropriate referrals for additional assessments and services
An independent evaluation of the Healthy Futures Program first year identified measureable improvements:
Improvement in staff ability to manage challenging behaviors, knowledge of how to refer children and families for mental health services, and comfort with mental health services
Significant increase in positive child interactions—more children appeared to be happy and well-adjusted, more involved, well behaved, cooperative and attentive
Significant decrease in negative indicators of classroom climate such as staff placing unrealistic demands on children or shouting at children
Low expulsion rate—half the national average
A second year evaluation showed similar results.
Primary Project
This evidence based practice provides screening and early intervention services to children identified with mild school adjustment issues in pre-kindergarten through third grade in 23 public schools and 17 Child Development Centers.
Parent Infant Early Childhood Enhancement Program
The Parent Infant Early Childhood Enhancement Program serves primarily children five years of age and younger. The program involves play and art therapy, infant observation, and Parent Child Interaction Therapies, and supports parenting groups.
Emergency Services
The Children and Adolescent Mobile Psychiatric Service (ChAMPS) provides on-site immediate help to children facing a behavioral or mental health crisis whether in the home, school or community. Services are geared toward children and youth 6-21 years of age. The goal is to stabilize them and avert inpatient hospitalization or placement disruptions in the case of foster children. The mobile crisis teams also make follow up visits and connect the family to needed support services.
The on-call, mobile emergency service is available 24 hours a day, seven days a week by calling (202) 481-1450.
High Fidelity Wraparound Project
The High Fidelity Wraparound Project is community-based alternative services for District youth at risk for or returning from an out-of-home residential treatment center placement and for youth who have experienced multiple placements and/or psychiatric hospitalizations.
The Department of Behavioral Health operates a school based program in 53 public and public charter schools that offers prevention, early intervention and clinical services to youth and their families. Mental health clinicians:
Provide supportive services for school teachers and staff. Such services include professional development on a variety of mental health topics, classroom management techniques, and case management.
Work within existing support services in the schools to help create a safer and more supportive school climate
Complement services already offered to students and families
In addition, mental health program clinicians are on hand in the aftermath of traumatic events affecting the school population.
Assessment Center

Located at the Superior Court, the Assessment Center conducts court-ordered assessments for family court involving child welfare, juvenile justice forensics and domestic relations.
Juvenile Behavioral Diversion Court

The Juvenile Behavioral Diversion Program is a voluntary program that links court-involved juveniles under the age of 18 with appropriate community-based mental health services and supports. Eligible juvenile status offenders are given the option of participating in mental health services instead of facing prosecution. Participants are enrolled from six months to a year and are required to attend regular court monitoring meetings.
Early results of the first year of operation are promising. The re-arrest rate of participants is just 11% compared to a re-arrest rate of 40% on the regular juvenile court calendars and 60% nationally.
Family Participation
The Department of Behavioral Health is structured so that parents and family members participate in decision making at all levels from overall system planning to individual treatment. Total Family Care Coalition, a family-run organization, provides peer-delivered family support to families enrolled in Wraparound services and coaching for children and their families. In addition, it participates in Department sponsored training programs.